The fallout and alleged reveals continue to dig up painful memories from three years ago in 2018 on the production of MBC drama Time. Male lead Kim Jung Hyun was noticeably awkward and reserved with female lead Seohyun at the press conference and then departed the drama midway reportedly due to mental health issues. He got both flack for being rude and irresponsible if that was just an excuse, as well as sympathy and consideration for his wellbeing since he did look really gaunt and ill and that can't be faked. The world moved on until this week when it was all brought back to the front pages of K-ent with first the insider account that Kim Jung Hyun left the drama because he could not do romantic scenes with Seohyun and was actively avoiding her and made the entire production awkward and untenable (summarizing here). That report also claimed people thought it was due to Kim Jung Hyun's then girlfriend (now ex-girlfriend) making such demands of him that caused him to behave that way on set and during filming. Now Dispatch as involved itself and the breaking news Monday morning in Seoul is the reveal that the ex-girlfriend was reportedly K-actress Seo Ye Ji. Dispatch's post contained text messages between her and Kim Jung Hyun as well as production crew interviews, basically saying that Seo Ye Ji was so controlling and Kim Jung Hyun agreeing to all her demands to have zero contact with females on the set and to reduce the romantic scenes to zero. If true then both of them need some therapy on how to have healthy, non-controlling, and confident relationships without resorting to insecure behavior for personal reasons that impacts an entire filming production. What Kim Jung Hyun and Seo Ye Ji are like dating each other is totally their own choice and no one should judge, but it cannot seep into affecting their professional jobs IMO. Again, this is what Dispatch is reporting, no response as of yet from Kim Jung Hyun or Seo Ye Ji's sides.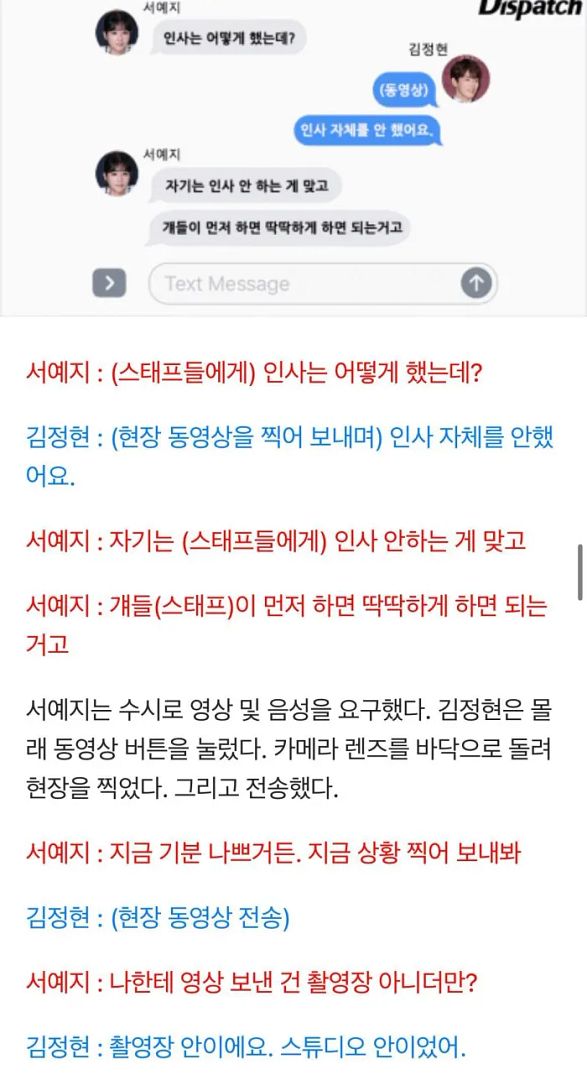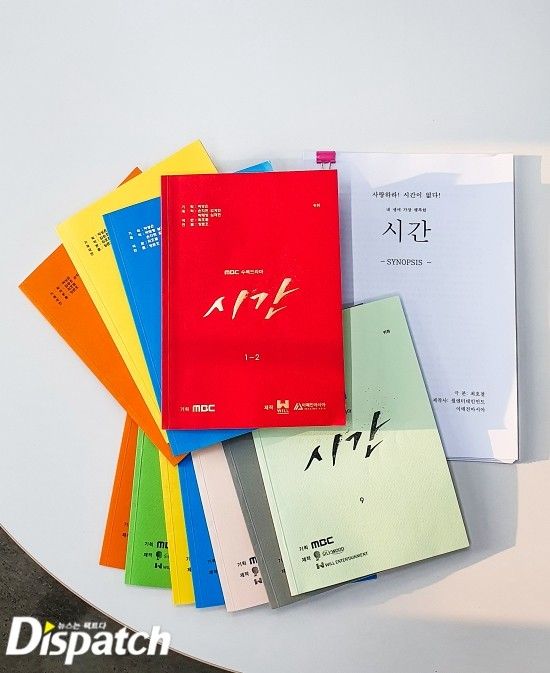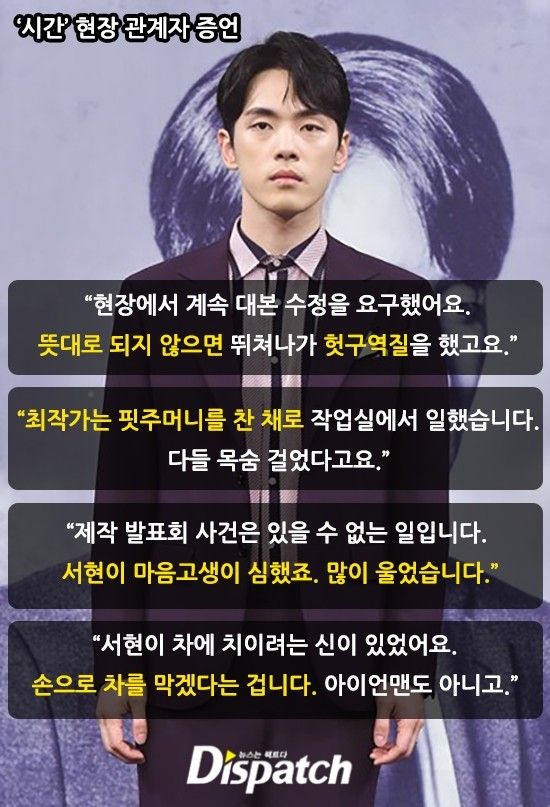 Seo Ye Ji: Rigid Kim, refrain from all physical contact.
Kim Jung Hyun: Yes, ma'am.
Seo: Report what you did today?
Kim: I didn't say hi to female staff. Totally acted uninterested in anyone else. Told the PD that there can be no romantic scenes.
Kim: Only you can touch my hand.
Seo: Do everything without passion. No physical contact.
Kim: Yes, ma'am. I'm Rigid Kim!
Seo: Are you behaving yourself?
Seo: How did you greet people?
Kim: (sent a video) I didn't even say hi.
Seo: You don't have to say hi to them anyway. If they do it first then you can respond curtly.
Kim: I keep reading the script, doing nothing else.
Seo: Tweak the script so it doesn't have any romantic scenes.
Kim: Yup, I'm reading the script.
Seo: Okay, do your best. No romance or physical contact.