King of J-entertainment KimuTaku (Kimura Takuya) has settled on his 2011 J-dorama project, and it's a doozy. Something this large in scale and scope, the 60th anniversary drama for TBS, only one man has britches big enough to carry the show. And he's bringing 19 huskie dogs along with him! KimuTaku's next dorama will be a TV-version of a true story, which was brought to the big screen in a movie back in 1983 called Antarctica (Japanese title was 南極物語 – Nankyou Monagatari, or South Pole Story).
The story is based on the Japanese scientific expedition to the South Pole in 1957, where the scientists braved the weather to conduct a survey operation along with their 19 huskies. When the scientists had to evacuate, they left 15 of their beloved huskies behind when they were rescued. For more information, go to the wikipedia page about the movie. KimuTaku will be taking on the lead role as the co-captain of the expedition. The drama is scheduled to air in October of 2011, and filming will be expected to take around seven months, to be shot in Hokkaido, and may include a location shoot at the South Pole.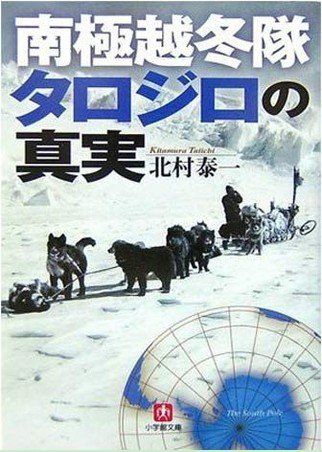 Not only is it not possible for this drama to be as much of a stinker as Tsuki no Koibito (it's not a ren'ai, for starters), but the story actually made me misty-eyed when I read it. About how much these scientests wanted to go back for their dogs, and how much of a miracle it was that some dogs actually survived and bred puppies that grew into adult dogs to reunite with the scientists when they returned a year later.
One of the things I love the most about KimuTaku is how the man constantly challenges himself in his acting career. Yes, he's had stinkers and sub-par dramas and performances, but he is willing to push his comfort zone and expand his repertoire. Now that he's just been to space, having starred in the well-received live-action movie of Space Battleship Yamato, KimuTaku is going to the South Pole next. I can't wait.