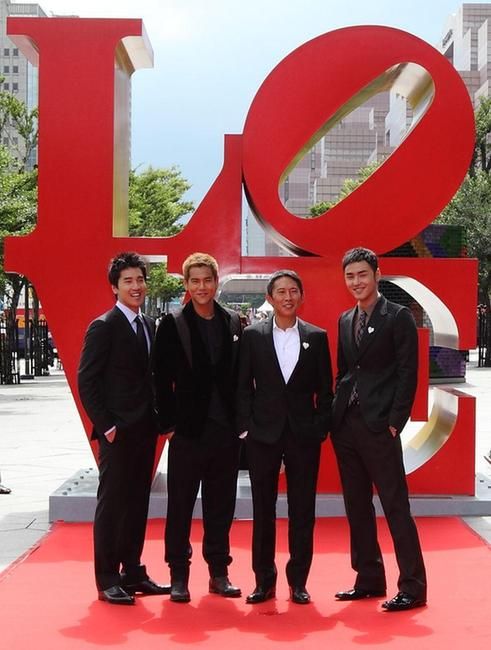 Director Doze Niu's mega cast romantic move LOVE wrapped filming back in September with an eye toward a 2012 Valentine's Day release. The first teaser has dropped and it looks absolutely fantastic. Starring Ethan Ruan, Shu Qi, Mark Chao, (Vicki) Zhao Wei, Amber Kuo, Ivy Chen, and Eddie Peng (as well as Doze himself), the relationship pairings in the movie remain under wraps for now, with some clues given when you watch the teaser. I love how the movie looks both stylish yet appears character-oriented, so it's about people and not some amorphous discussion of love. Doesn't hurt that the cast is across-the-board crazy good looking. 
Teaser trailer for LOVE:
In order of appearance in the teaser: Ethan, Mark, Shu Qi, Vicki, Eddie, Ivy, Amber, and finally the last shot is of Director Doze Niu.
Cute LOVE production video:
Everyone is asked their answer to "what is love?" I love how in the very end, Director Niu says that to this day, he still hasn't figured it all out. Don't we all, Director Niu, don't we all.