What a difference a shave and a few pounds make. Vic Zhou is back in Taiwan after wrapping his period epic movie Saving General Yang, arriving just in time to attend the Golden Horse Awards with Ella to start promotions for their new movie Perfect Two (Chinese title Destiny's Pair). It's so good to see my Zai Zai so cheerful and carefree after a period where he seemed really melancholy whilst making heavier dramas. The cast of Perfect Two attended the taping of Kangxi, a well-known talk show hosted by Kevin Tsai and Dee Hsu (also known as Xiao S, little sister of Da S Barbie Hsu).
The episode hasn't aired yet but the stills are out and oh holy everyone looks like they had a blast. Especially Xiao Xiao Bin and his onscreen daddy. This is Zai Zai's first time back on the show since that horribly awkward visit two years ago when he was promoting Black & White and Xiao S basically went to town on him making very pointed remarks about his breakup with her sister. That pissed me off. But this time all was well, since time heals everything, and who can possibly not have fun with Xiao Xiao Bin around. Have some more adorbs pictures after the jump.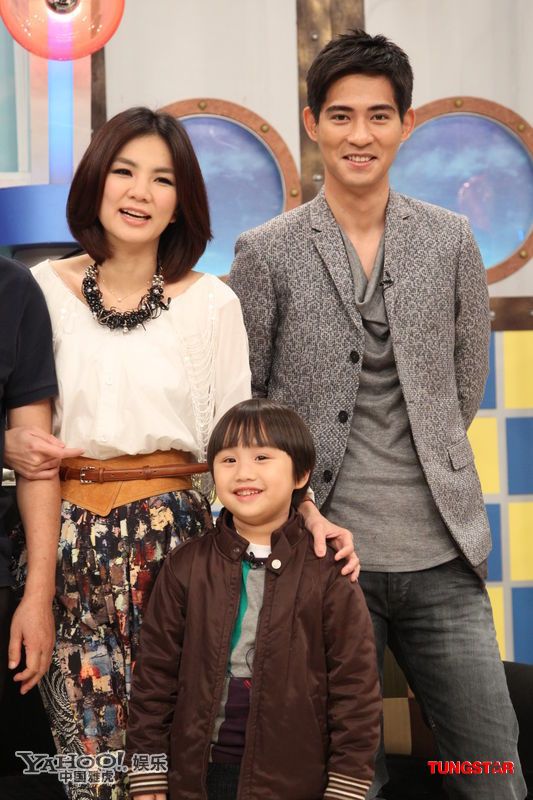 Ella asked Xiao S not to ask about her marriage rumors, so Xiao S complied and instead asked about her dating rumors. HA. Glad to see Xiao S has perfected her tabloid interview techniques. Ella was very sweet and gracious and admitted for the first time on any media forum that she is dating someone, and it's been going on for over a year. They started out as friends from three years ago, and later it grew into something more. She still gets butterflies when she holds his hand. When asked if he has issues with her acting out certain scenes, Ella replied that he understands the nature of her job as an actor and he doesn't watch any of her works. There are no plans to get married as of yet. When Ella asked why she was the only one being asked these questions and pointed at Zai Zai, Xiao S had the decency to admit he's been her target many times before and they finally convinced him to come on the show so he's getting a break from her incessant questions about his love life.
I know he's cute and all, but not sure Zai Zai should be putting his onscreen son in a headlock. That's some questionable parenting skills I'm seeing.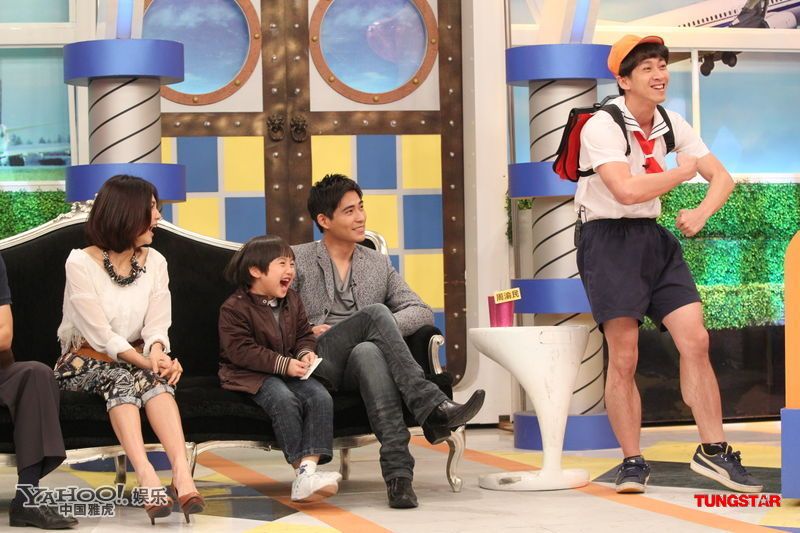 I have no clue what is going on here. Maybe the man-child-thing wants Zai Zai to adopt him.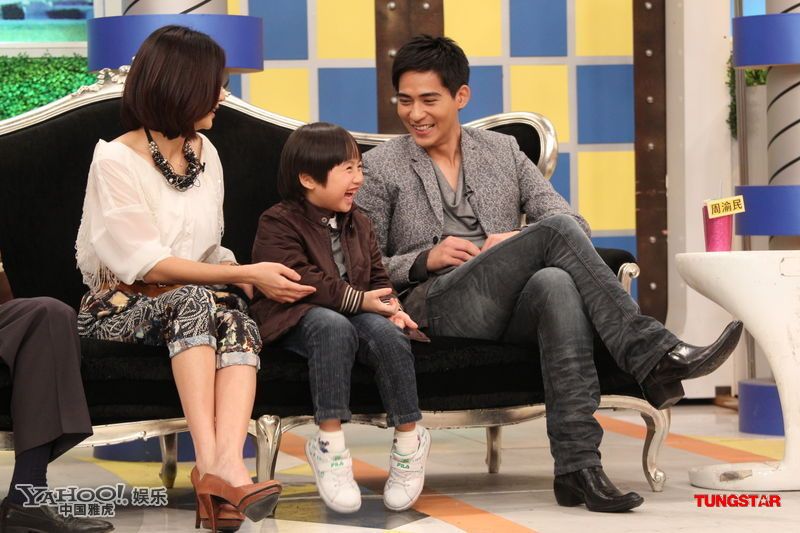 I think Director Zhu really nailed it with this casting. The chemistry is palpable, and Xiao Xiao Bin is turning out to be not a one-hit wonder and developing quite nicely as a child actor.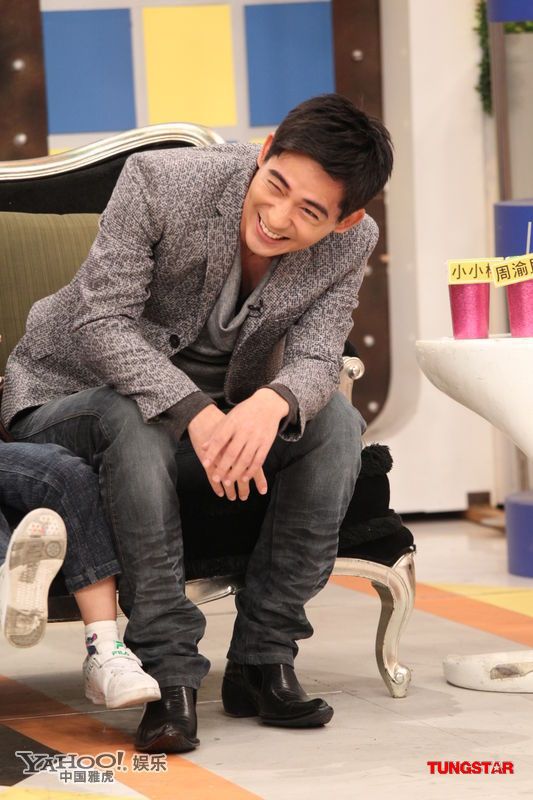 In closing, have some solo Zai Zai, just for our enjoyment. Siiiiiigh, I can watch him smile all day long. As for the movie, it's getting a prime release date in Taiwan – Lunar New Year eve 2012. Sweet.