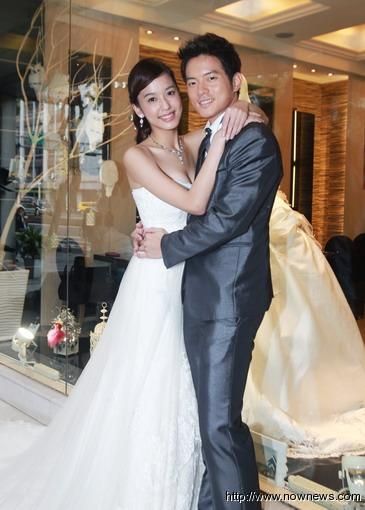 Today was the premiere of a new TW-drama, a daily called Inborn Pair (alternate English title is called True Love) starring Annie Chen and Chris Wang. I watched tons of trailers and BTS of the drama last week (didn't post about it) and enjoyed it all very much. A daily TW-drama consists of 45-minute episodes every weekday and tends to skew towards family fare. IP is an anomaly in that it feels like an idol drama in terms of peppy flow but also builds in quirky family members with very cute interactions.
I watched episode 1 which premiered today and liked it immensely, especially in the reversal of onscreen gender tropes in the hero being very emotionally sensitive and looking for true love, while the heroine is bad ass and wants to focus on her career. Initial chemistry between Annie and Chris indicate they will be yet another home run TW onscreen pairing. I'm thrilled to have a cute drama to follow on a regular basis, though I'll probably bank episodes every week and binge on the weekends.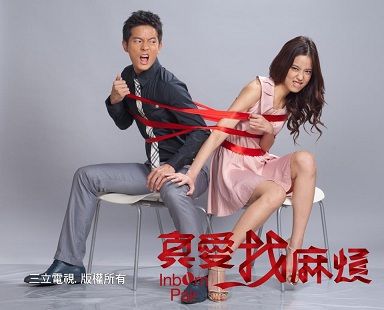 IP is about a resort president (also grandma's boy) Ke Wei Xiang, who has the career he wants and is instead looking for his special someone. His grandma has betrothed Wei Xiang when he was still in the womb to the granddaughter of the man who saved her life, and grandma has been dreaming of the day her grandson can fulfill her promise. Wei Xiang is the reverse of the haughty, cold, and rude chaebol. He's instead very considerate and kind, and he doesn't have the heart to say no to his grandma's lifelong dream.
The heroine Song Yi Jie is a legal assistant at a law firm who is in the process of obtaining her lawyer's license. She's a righteous young woman who believes in standing up for justice and doesn't care for love when she's got a career to pursue. Episode 1 has Yi Jie and Wei Xiang meeting cute when she pretends to be the lover of a sleazy man so that his wife can obtain the evidence to force him sign divorce papers. On her way to the rendezvous, she chances upon a woman tearfully accusing Wei Xiang of breaking her heart (but in truth the woman is his daft subordinate). Wei Xiang thinks Yi Jie is a "Xiao San" (homewrecker) while Yi Jie mistakes Wei Xiang for a lothario who toys with women.
The chemistry between Chris and Annie is the perfect combination of snap, crackle, and pop, and their characters are delightfully charming in that slightly over-the-top TW-drama way. Annie is gorgeous (she's lost some of her baby fat and has that killer combination of bombshell blended with girl-next-door) while Chris is adorable, and together they make a fresh new pairing sure to delight the fans. While drama isn't groundbreaking in any way, the production has a huge budget and the indoor sets and outdoor scenes are all eye-catching and captures a local Taiwanese vibe.
I think the fun will rest in watching Yi Jie and Wei Xiang spar their way to love (nothing new) within a modern take on the old Chinese tradition of children betrothed in the womb. All the ancillary family members are delightful (no evil parents anywhere in sight), and I'm in the mood for some down home Taiwanese humor and low key shenanigans. My favorite moments in episode 1 all come from the fast flying quips between the two leads, especially when they run into each other at the Marriage and Career Temple (where both sides have been dragged by their elders to pray for a marriage and/or career sign from above).
Yi Jie asks if Wei Xiang is here to beg understanding (for being a womanizer), while Wei Xiang asks if Yi Jie is here to pray for forgiveness (for being an interloper). She notices he's praying at the marriage side and wonders why a womanizer needs to seek marriage. He notices she's praying at the career side and wonders why a mistress needs to pray for career advancement. She informs him that she's taking the bar exam, and he announces he's looking for a wife. The scoff at each other and huff off, and that was the moment I became completely charmed by this delightfully funny and mellow little drama.