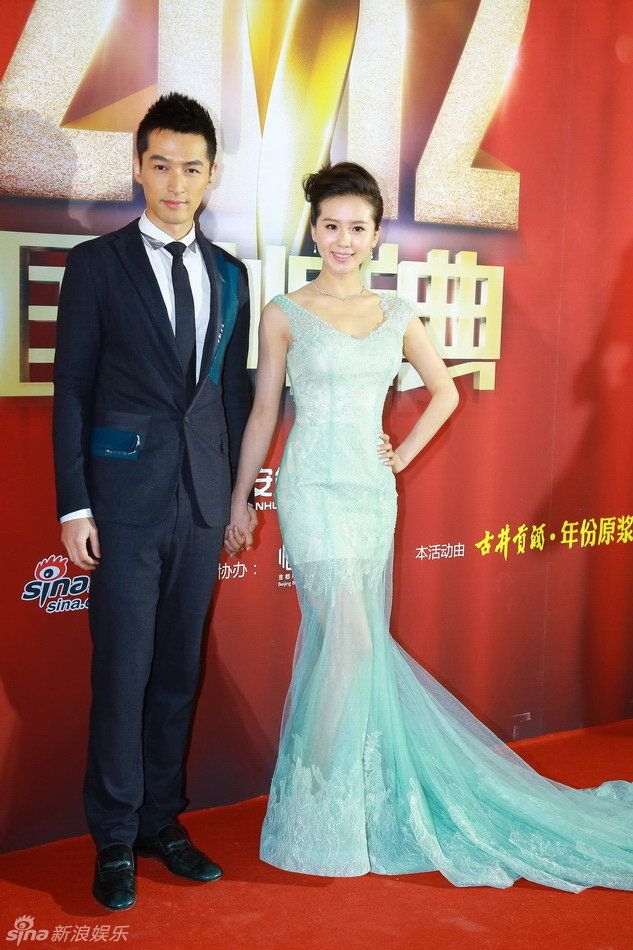 It's awards time everyone, and in a few weeks the major networks in Korea will hold their own drama awards and I'll be checking it out for the fashion and the onscreen couplings while laughing at who actually "wins" an award. On the heels of SETTV holding their drama awards a few days ago, across the strait the TV Drama Awards sponsored by the Anhui TV was held today. It's only a few years old but always a glittering parade of pretty Chinese and Taiwanese drama stars from the years most popular dramas. This year I actually tried watching more C-dramas than previous years, but ended up watching about only a handful in its entirety and gave up on most of them due to sheer awfulness or tedium. China produces more dramas in one year than Korea, Japan, and Taiwan combined, so it really is like a needle in a haystack to find a diamond in the rough. With that said, some drama really are quality but just not my preferred fare as it's of the more historical dry documentary types. This was also the year where time-travel dramas were more or less banned, and then the censors also tried to limit period, fantasy, and remake dramas as well. There are already a couple of dramas I'm going to check out next year (King of Lan Ling, Da Mo Yao, The Swordsman), but in general I'm always rubbernecking to see what crazy productions are brewing over there more than actual interest in the end product. Nevertheless, there are some gorgeous actors in C-dramas for the eye candy factor alone.
Liu Shi Shi and Hu Ge. Did Shi Shi forget to put on make up before leaving the house? And much as I adore watching GeShi onscreen, in real life their chemistry just doesn't stack up with what Shi Shi has with Yuan Hong. I love the silhouette of her dress, the lace is gorgeous, and the sea foam green definitely stands out on the red carpet. If only her make up was more vibrant since her dress is so mellow. Hu Ge looks great and not as lean and sunken cheeks as he looked a few months ago.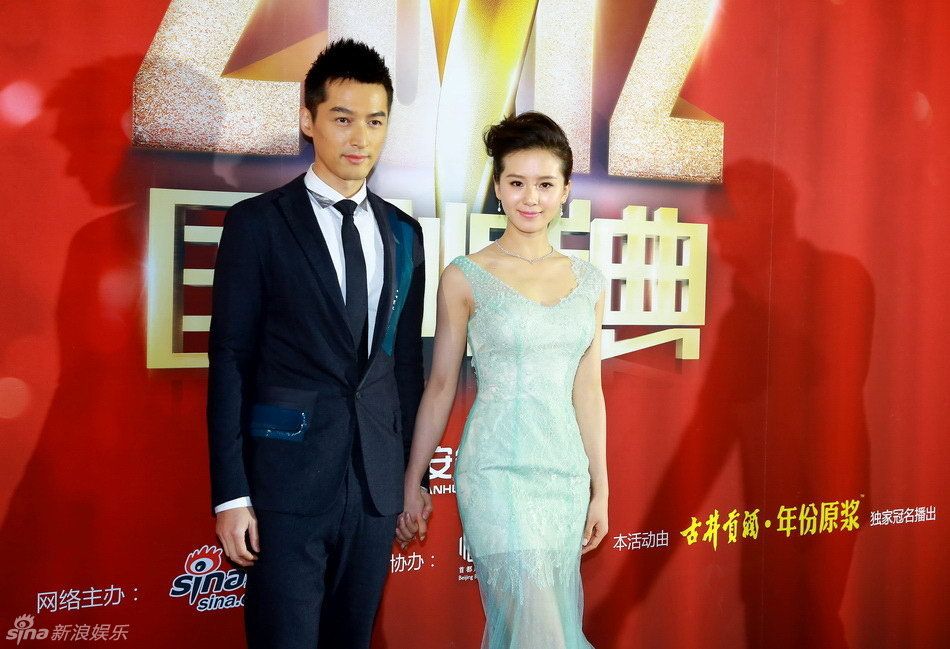 Yang Mi. Perfect from head-to-toe. Just stop doing tweaks to your face so that I can get back to loving you again.
Bolin Chen. Wow, who gave Bolin fashion tips? And he actually followed through. Except he had to done tan leather gloves to ruin it all. It looks like he either drove himself to the show, or is planning to commit a nefarious crime afterwards. Sigh.
Victoria Song of f(x). Am I imagining things or does Victoria have a completely different face? I almost couldn't recognize her. I like her old face much better.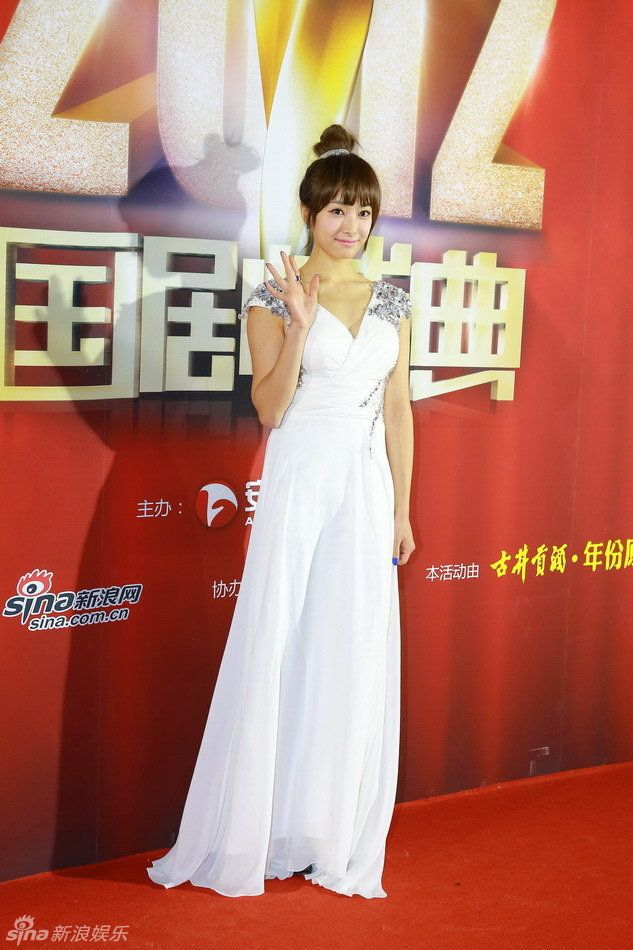 Hu Bing. How hard is it to find a simple well-tailored black suit or tux. Though he does smirk like my Jung Woo Sung.
Guli Nezha with Jiang Jing Fu and Ying Er. The reason Ying Er is with these two walking the red carpet is because she just got signed by Tangren and is now part of their agency. During the signing she had to publicly state that she had no intention of trying to vy with Liu Shi Shi for top female star power at the agency. Jiang Jing Fu is one lucky bastard, that is two drop-dead gorgeous women he's escorting, and he looks like their younger dorky brother. Ying Er is pretty much poured into that dress, and Guli Nezha is so pretty it hurts my eyes. I love both their dresses on them, sexy without being slutty.
Yan Kuan. Once again, how hard is it to find a simple black suit or tux.