Yu Zheng's The Swordsman, a complete massacre of the classic wuxia novel Smiling Proud Wanderer, is so so SO bad I cannot even write about it. Talking about that atrocity is like pouring boiling water over a fresh burn. Much as I would like him to retire from producing dramas immediately, the man isn't going anywhere and he has in his hands the rights to Tong Hua's novel Yun Zhong Ge. I have to keep the faith because I really love that book so much and need to see it onscreen. Of course, if I were lucid I would ask myself whether my need to see it as a drama outweighs the pain of watching it be butchered into a drama that has no resemblance to the book. Yu Zheng has claimed that it would remain true to the book, contrary to his early claim that it was going to be set in the wuxia world to avoid SARFT censorship. The man may be a turd of the first order but he does keep a promise – two weeks ago he said that if The Swordsman broke 3 in ratings he would reveal the confirmed cast of YZG. The drama broke 3 in ratings this weekend and Yu Zheng dropped the first confirmed cast members as promised. The gorgeous Chen Xiao is indeed going to be Liu Fu Ling (Emperor Zhao of Han), while his Swordsman OTP of Yang Rong will be playing Xu Ping Jun. Veteran actor Ko Zheng Hai (he's in half the C-dramas out there) will be the powerful and calculating Huo Guang, while teenage young acting talent Zhang Xue Ying will be Shang Guan Xiao Mei. This leaves Liu Bing Yi (Liu Xun), Liu He, Hong Yi, and Huo Cheng Jun yet uncast. There are numerous news reports that pretty much confirm for me that the other two main leads have been cast but Yu Zheng is withholding the information to drag out the interest. Contrary to early rumors that Zhao Li Ying will be the titular Yun Ge, HK actress and model Angelababy (Chinese name Yang Ying) will make her first drama debut as the playful and optimistic desert bloom. This…..will be interesting. Meng Jue, who really is the male lead of this story, will go to veteran actor Du Chun. He is not how I pictured Meng Jue. At all.
Chen Xiao as Liu Fu Ling, Emperor Zhao of the Han dynasty. Youngest son of Liu Che, Emperor Wu of the Han dynasty, This casting has been perfect in my eyes since I first heard about it. Right age, right looks, right aura. Right everything.
Yang Rong as Xu Ping Jun. I have to reserve judgment until I see who is cast as her husband Liu Bing Yi (aka Liu Xun). But my first impression is positive. She's perky and fiesty enough for this hard scrabble character.
Veteran actor Ko Zheng Hai as Huo Guang. Brilliant. He will make this role a masterpiece performance.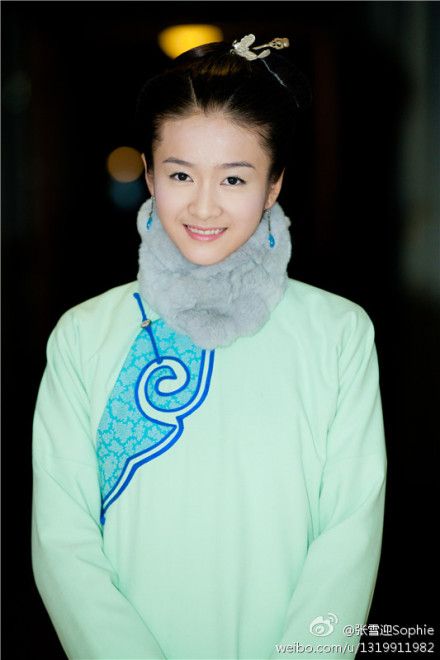 Teen actress Zhang Xue Ying as Shang Guan Xiao Mei. Again a perfect cast in terms of age and demeanor. She's a very promising young talent.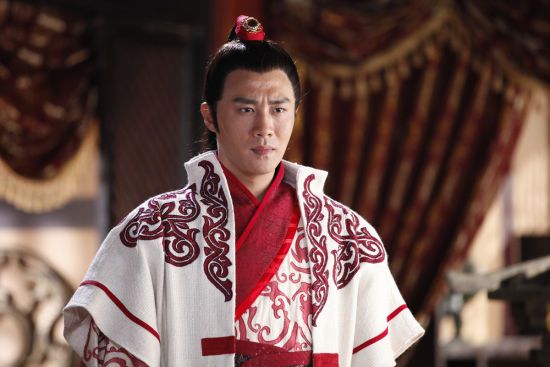 The word everywhere is that Du Chun has been cast as Meng Jue but is just waiting to finalize the contract and sign on the bottom. My first impression is that he's just too old compared to the rest of the cast. Meng Jue isn't even the oldest male lead in the cast. The ages of the character goes from Liu He (24), Liu Fu Ling (21), Liu Xun (20), Meng Jue (19), Xu Ping Jun (18), Yun Ge (17), Huo Cheng Jun (16), and Shang Guan Xiao Mei (13). How the heck does Yu Zheng cast as Meng Jue someone so much older than everyone else? And he looks older as well. Sigh, I hope they style him well because Meng Jue is supposed to be drop-dead gorgeous. Not as pretty as Liu He, grandson to the famed Consort Li, but still very very good looking.