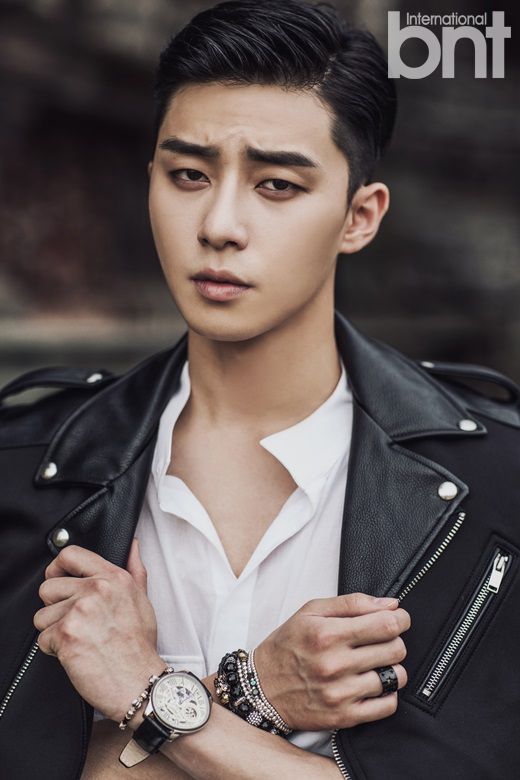 Two high profile upcoming K-dramas happened to release second male lead casting news today so don't mind if I combine it into one post. The fact that both dramas are about male leads suffering from multiple personality disorder can serve as the loose thread tying these two dramas together. Coming to MBC in January of 2015 is the male-lead-with-7-personalities romance drama Kill Me Heal Me, which is slated to follow the just started airing Mr. Back (Mr. Baek) on Wed-Thurs.
No word yet on the male lead but in talks as the KMHM second male lead is rising actor Park Seo Joon who made quite an impression with the ladies in this year's cable drama Witch's Romance. His character in KMHL is a mystery novelist with a 4D personality so that it's unclear whether he's a genius or an idiot with the way interactions with him are always unexpected. KMHM is supposed to be a joint Korean-Chinese financed drama and will have some overseas shoots, to which I say "why hasn't this drama been fully cast and started filming yet?"
Over on SBS, it's attempt at the flavor of the year multiple personality disorder drama comes in the form of Jekyll and I (apparently the reference to Hyde has disappeared from the drama title) which has already cast the main leads in Hyun Bin and Han Ji Min. The production is clearly going for acting chops over flashy eye candy or idol casting as the second male lead looks to be veteran stage and movie actor Kim Moo Yeol.
He was discharged from the military in July of 2014 and has jumped back into his stage acting career by doing the Korean version of the musical Kinky Boots with Oh Man Seok. His character in Jekyll and I is a psychiatrist who specializes in hypnosis and hypnotic treatments. Jekyll and I will be going up almost head-to-head with Kill Me Heal Me as it premieres also in January 2015 taking over the Wed-Thurs time slot from Pinocchio.