The promotions for Angry Mom have been cute enough, but not so captivating right off the bat that it is guaranteed to hook viewers. I think the premise might bring the audience in since the topic of high school bullying is something that hits close to home. I'm still waiting for the drama posters but in the meantime the drama released character stills for the three leads Ji Hyun Woo, Kim Yoo Jung, and Kim Hee Sun.
Kim Yoo Jung is the one I've been dying to see because she hasn't been in the promos much thus far. She's grown into a beautiful young woman and it'll be a treat to watch her acting out her teenage angst opposite angry mom Kim Hee Sun. The death of her high school best friend is the reason she's bullied in school, prompting mommy to go back to school undercover. Baro plays the head classroom bully but also kinda likes her, which is so old school pull-her-pigtails.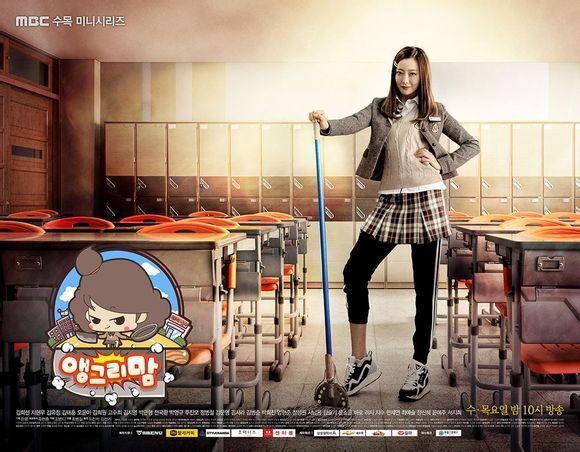 I'm not happy about the potential love line between Kim Hee Sun and Ji Hyun Woo, if there really is one, since all reports are that they work together solve the corruption and bullying at school and he is quite impressed with her ability. Her character is married in the beginning of the drama, though her husband is less than stellar and will have ties to the underlying problems at the school as well. I wouldn't be surprised if she divorces him by the end of the drama, but until then hopefully the drama will just have the two leads nurture mutually supportive and admiring feelings for each other for the time being.