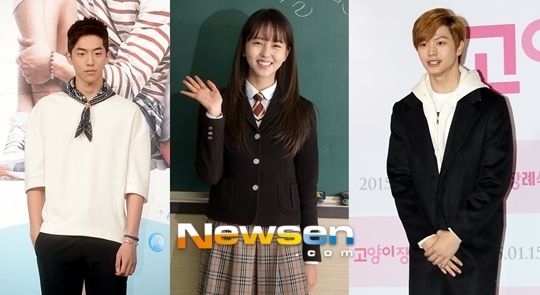 I wouldn't call the casting process for upcoming KBS Mon-Tues drama Who Are You: School 2015 beleaguered exactly, but it certainly wasn't as slam dunk as one would think considering the School drama franchise has kick-started so many acting careers in the past. The drama is a short month away from its premiere and finally has the leading cast confirmed this week. Kim So Hyun is the leading lady and plays a pair of twins with different personalities who end up switching fates, with her role initially offered to Lee Yoo Bi.
The leading man first choice Kang Min Hyuk of CNBLUE passed on the role and what followed was back-and-forth media reports on whether model-turned-actor Nam Joo Hyuk was going to take the role instead. He's just been confirmed as the male lead, while the other male lead will go to Yook Sun Jae of idol group BtoB. Nam Joo Hyuk's most prominent role to date was a supporting turn in Surplus Princess while Yook Sun Jae was recently in Plus Nine Boys while making his acting debut even earlier with Answer Me 1994. Since the production team indicated that it wanted to find relative unknowns for the cast, the two young male leads certainly fit that profile.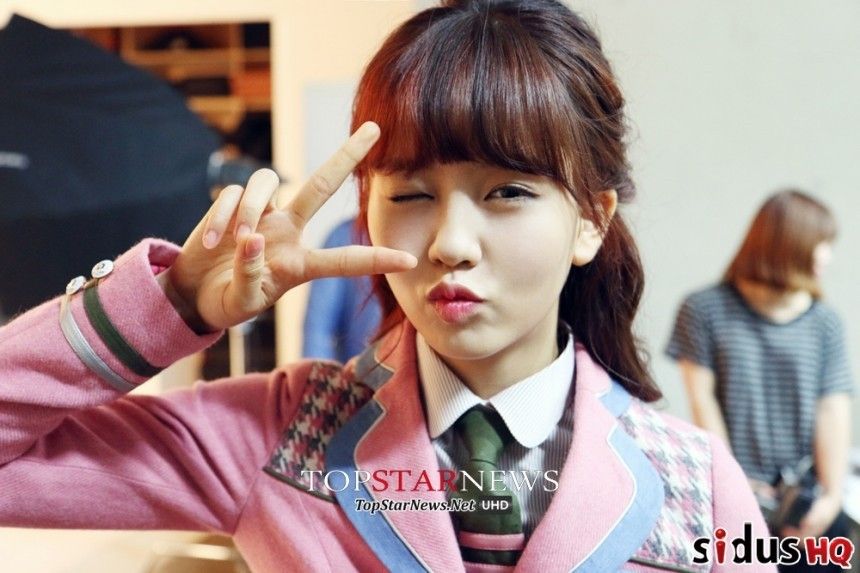 Directing School 2015 will be the PD of the unexpected KBS hit melodrama Secret (Secret Love) while the script will be co-written by two KBS newbie writers who have done one drama special apiece. One wrote the Jung So Min–Kim Ji Seok sad drama You Came to Me and Became a Star while the other did One Perfect Day with Jung Soo Ah. I don't necessarily think School 2015 had such trouble casting because the script is crap or the drama is primed to be DOA. Both Kang Min Hyuk and Lee Yoo Bi are at the cusp of being able to still believably play high school students and maybe neither wanted dip a toe into the School franchise after doing decently on their acting careers so far. I'm game for both newbie-ish male leads Nam Joo Hyuk and Yook Sun Jae to impress me with their first lead gigs, my memory of their previous performances is murky at best but at least I don't recall being actively annoyed with their acting so that at least leaves the potential to be pleasantly surprised.