Filming is nearly wrapped for upcoming C-movie Go Lala Go 2, the popular novel adaptation of the sequel to the same name hit novel and movie from a few years ago. I'm not complaining that it's a whole new cast since the three leads are basically three of my favorite Taiwanese entertainers ever in Ariel Lin, Vic Zhou, and Bolin Chen. I could be just fangirling but these three have enough acting awards and nominations between them to merit all the accolades raked in.
In this movie, Ariel plays the titular office girl looking for love and success, with a long term boyfriend in Zai Zai's character, and both will face tempting challenges to their romantic commitment. No one will fault Ariel for getting swayed when she's being pursued by Bolin's character. Bolin was in Thailand recently filming scenes with Ariel and the two shifted the remainder of their scene shoots back to China shortly thereafter. Bolin has since finished all his scenes from the movie so check out BTS snapped pics below if you want to be spoiled.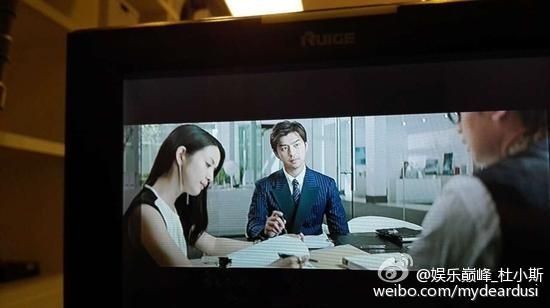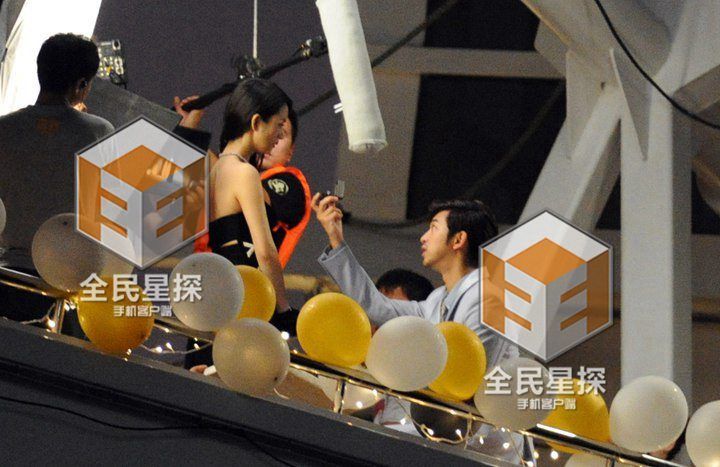 Awwwwww, Bolin gets down on one need and proposes! Dashing romantic man, or at least his character in this movie certainly pulls no punches. Too bad Ariel doesn't look happy in the least, and word on the street is that she totally runs away from his proposal and leaves him all brokenhearted. I'm sure Bolin-Ariel pairing fans can take solace of "we'll always have In Time With You" as a rewatch.