It appears variety shows in China have truly crossed the line to mainstream and star-studded. Fans of TW-drama It Started with a Kiss (and maybe of the sequel They Kiss Again) were reawakened last week from years of slumber waiting for a third go around between leads Ariel Lin and Joe Cheng. Pictures of Joe and Ariel together started making the rounds and of course the first inclination is to assume they are doing a drama together, and ISWAK shippers who have kept the faith immediately postulated it was the third Itazura na Kiss story.
Sadly it's not the third ISWAK but happily Ariel and Joe are working together again, this time not for a drama or movie but instead on a variety show. The c-version of We Got Married is filming already (with Bolin Chen as one of the grooms and paired with Song Ji Hyo) so it's not that, instead Ariel and Joe are part of a large cast of big name stars going an celebrity Amazing Race type of show, with the pairings to be switched up as the show progresses. The drama gods are giving the ISWAK fans one happy break as Joe picked Ariel out of a blind draw as his partner during the initial partner selection process. The two jetted off last weekend so hopefully their real life friendship chemistry will jazz up this show.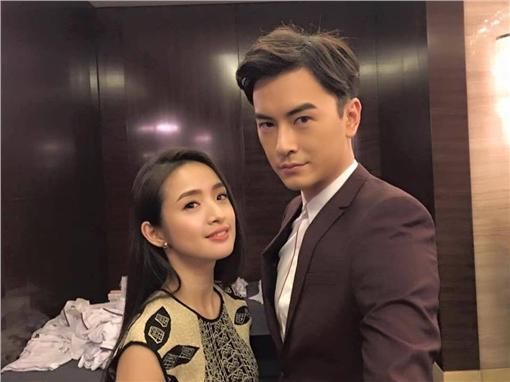 Of course, long time fans of Ariel will know both of her most famous onscreen hubbies – Joe Cheng from ISWAK and TKA and Hu Ge from Legend of the Condor Heroes and The Little Fairy. Joe and Hu Ge were recently snapped hanging out in Taiwan at a company party for production house Tangren so fans joked that Ariel's two drama husbands have decided to get together since Ariel is married in real life, lol.