I need to invest in smelling salts. Yes, tubs and tubs of smelling salts, because I don't think I can survive this trek to May until Lie to Me (and Best Love) premieres. Each new goody literally makes me scream like a four-year old spots the ice-cream truck. If that picture above – the first official couple still of Yoon Eun Hye and Kang Ji Hwan in Lie to Me – doesn't make you gasp and then want to get down on your knees and thank the drama gods, then perhaps you should avoid AKP for the next 2 months. Because it's fangirly Koala at the helm, objective Koala out the window when it comes to the magical pairing of Eun Hye and Ji Hwan. Oh yeah, and we've got our first peek at second male lead Sung Joon below.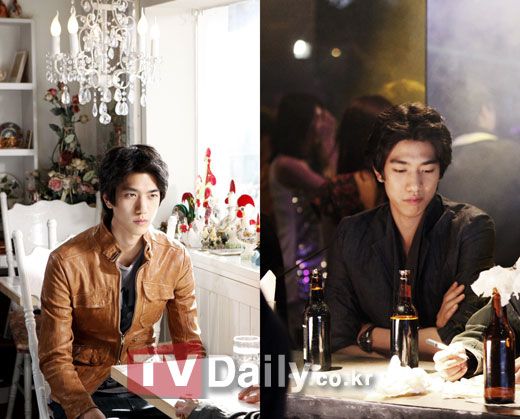 See, I think he's cute (like a puppy), and hopefully can act and has screen presence, but let's not kid around that this drama even has a possibility of second lead shipping. So I vote for his character to become BFFs with Yoon Eun Hye and not as a stumpy rock inserting himself between my glorious OTP.
© 2011, ockoala. All rights reserved.