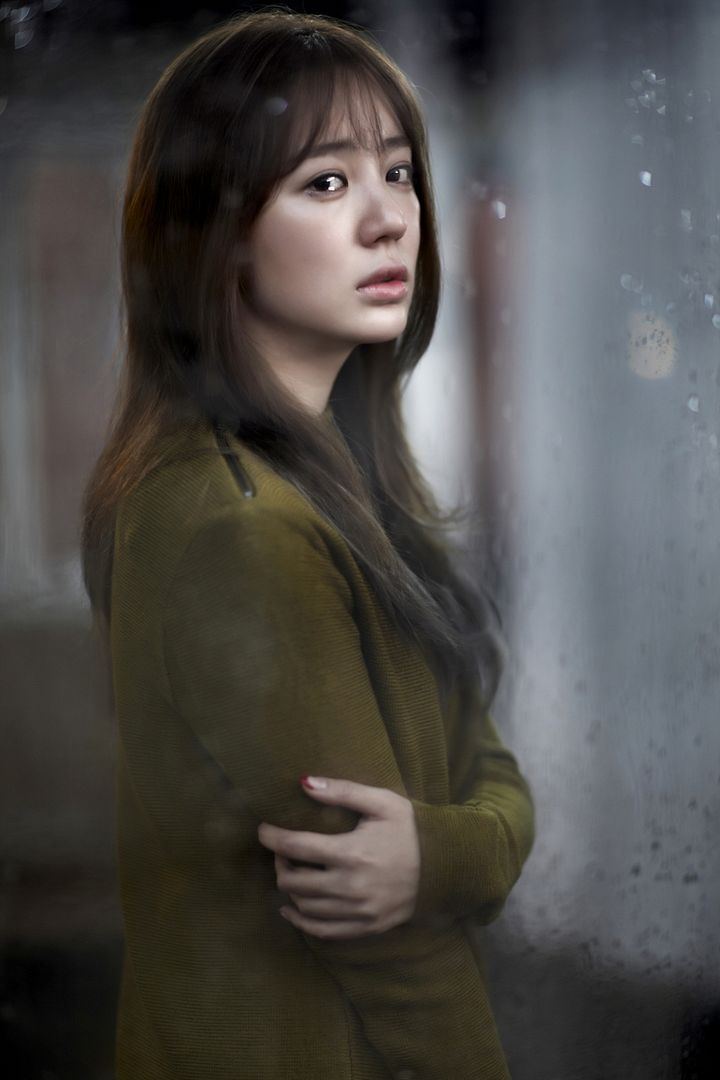 If I had any lingering doubts that Missing You appears to be one giant weep fest, complete with screaming, physical violence, and lots of agonizing pain, the third teaser for the drama puts that to rest. Everyone better bring their tissues plus lots of patience and fortitude. To cap off the earlier sets of official stills released of Yoo Seung Ho and Yoochun, the drama finally released the stills of Yoon Eun Hye. I don't need to point out that it looks the same as her leading men, right? Her eyes are sufficiently sad, though my pretty baby looks tired, and I love that black turtleneck sweater she has on. I wish my commentary were less inane, but honestly these stills do nothing for me. Aside from the one where Yoo Seung Ho was trying to break the window in his angst, all the rest of the stills of the three leads look so flat and lifeless. The third teaser gives us a glimpse of all the main characters, young and old, and all I remember from the screaming and wailing was that someone made my baby boy Seung Ho cry! If I find that person, imma going nuclear on their ass. No one puts my baby boy in the corner and makes him weep while clinging onto his cane. Those wondering about the chemistry between the two leads can rest easy, Eun Hye and Yoochun look great together and exhibit plenty of chemistry from what I saw in the teaser.
Third teaser for Missing You:
© 2012, ockoala. All rights reserved.