We all know how quickly fame and fortune can flee, especially in the entertainment industry with a lot of temptation and a fickle audience as consumers. That makes Ariel Lin's reign as one of Taiwan's top actresses and entertainers all the more impressive. She's got both mass market popularity with her dramas and win plenty of critical acting awards for her performances (two Golden Bell Best Actresses, one for They Kiss Again and the other for In Time with You).
Her 32nd birthday was on October 29th and the date was also chosen for her star-studded engagement banquet to boyfriend non-celeb Charles Lin. In attendance was a veritable who's who of Taiwan entertainers, including almost all her famous costars like Hu Ge, Bolin Chen, and Daniel Chan (Joe Cheng and Feng Shao Feng couldn't make it). The engagement party had over 500 attendees (50 banquet tables worth) as Ariel and Charles got engaged in front of their elders and then celebrated with their friends and family.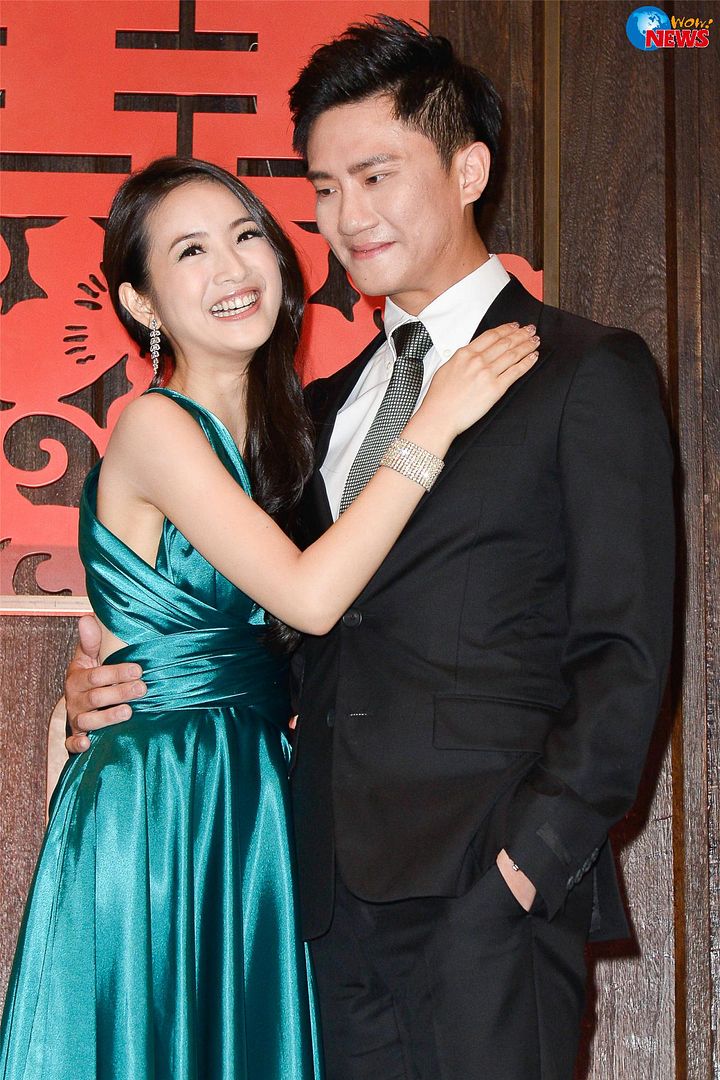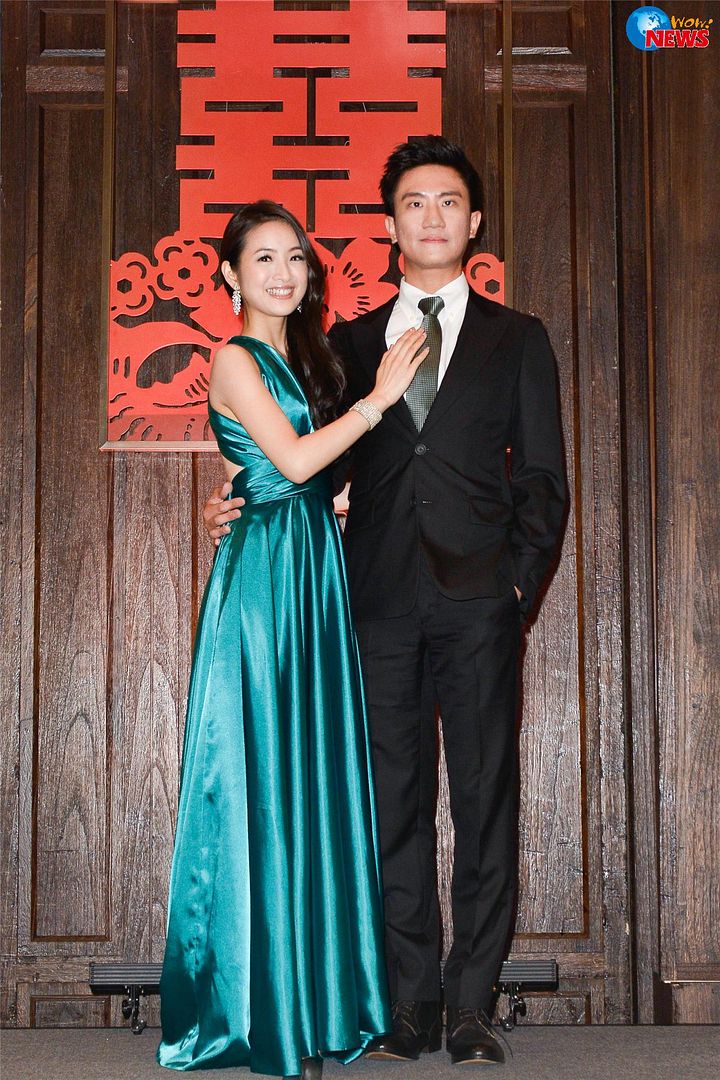 I think it's adorable and hilarious how uncomfortable Ariel's fiancee Charles looks in these media pics. It's obvious the guy is not an entertainer and has no desire or future in the industry. Ariel asked Charles to pick out a small engagement ring, explaining that she's clumsy and casual so doesn't like having to wear a big ring on her hand.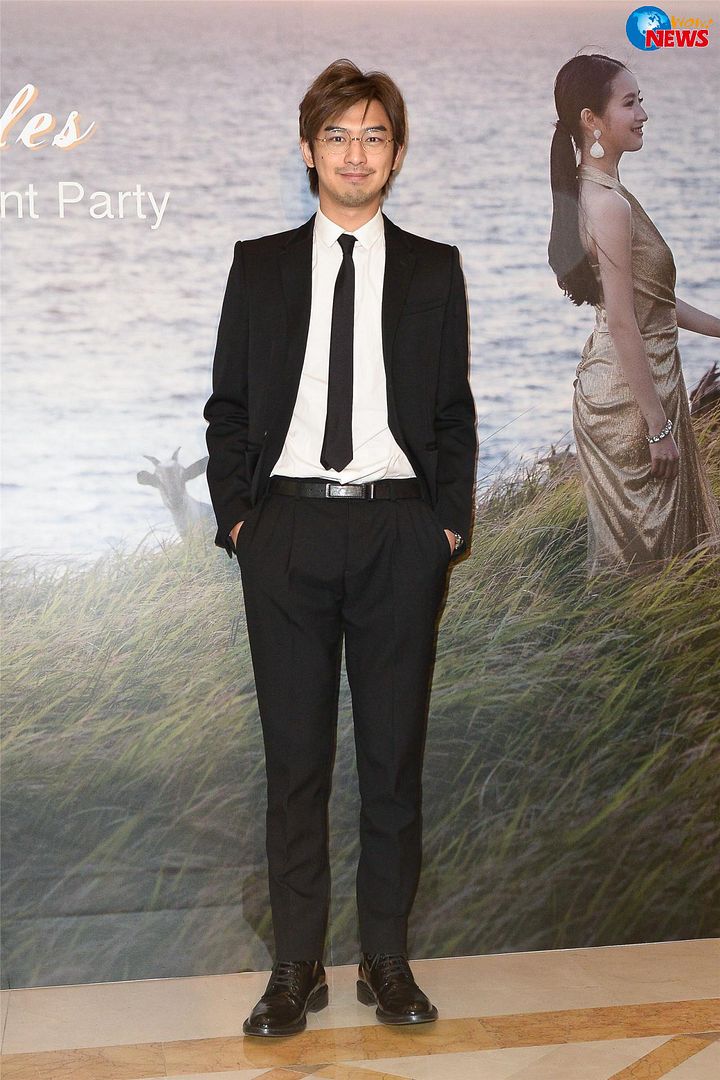 Bolin Chen.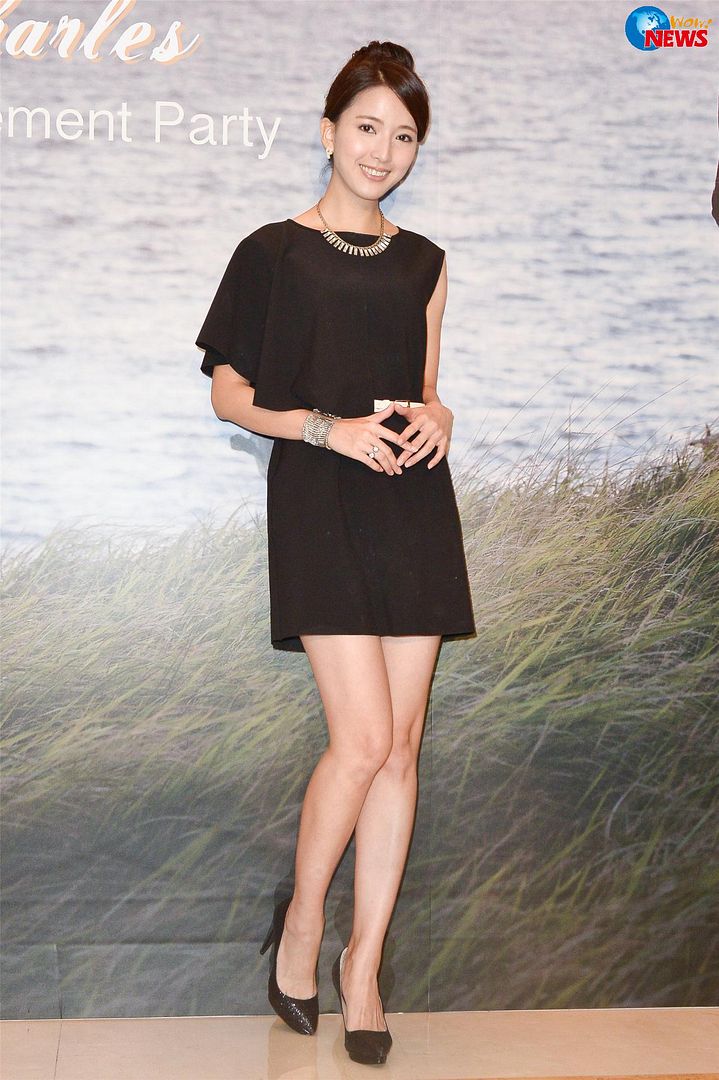 Andrea Chen.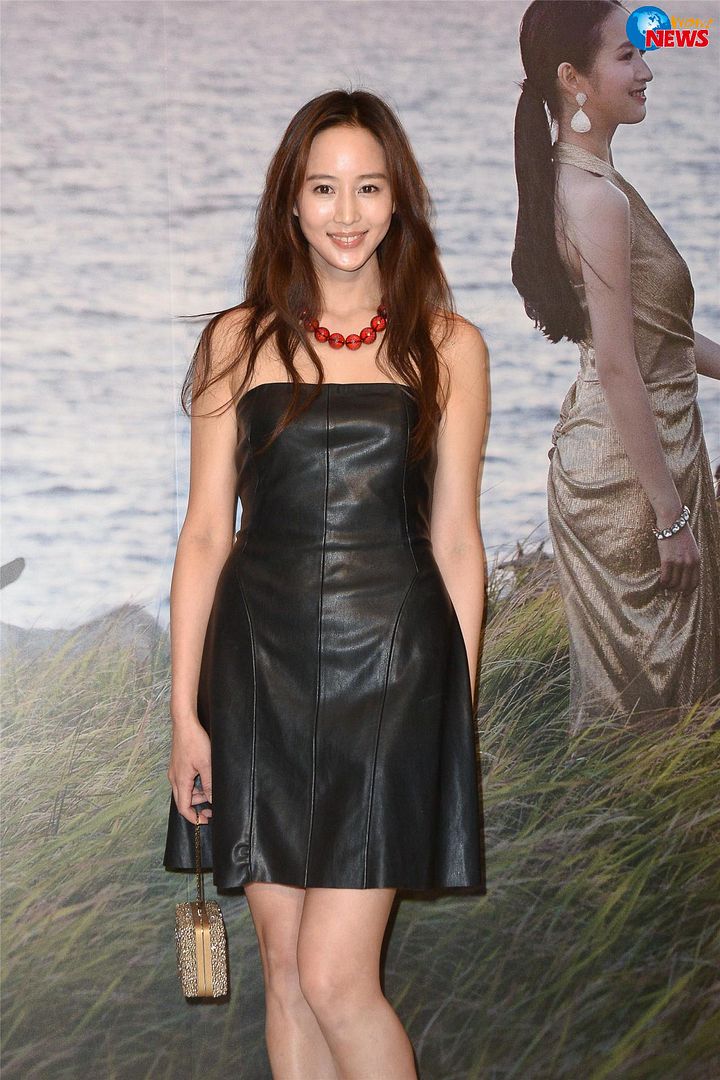 Janine Chang.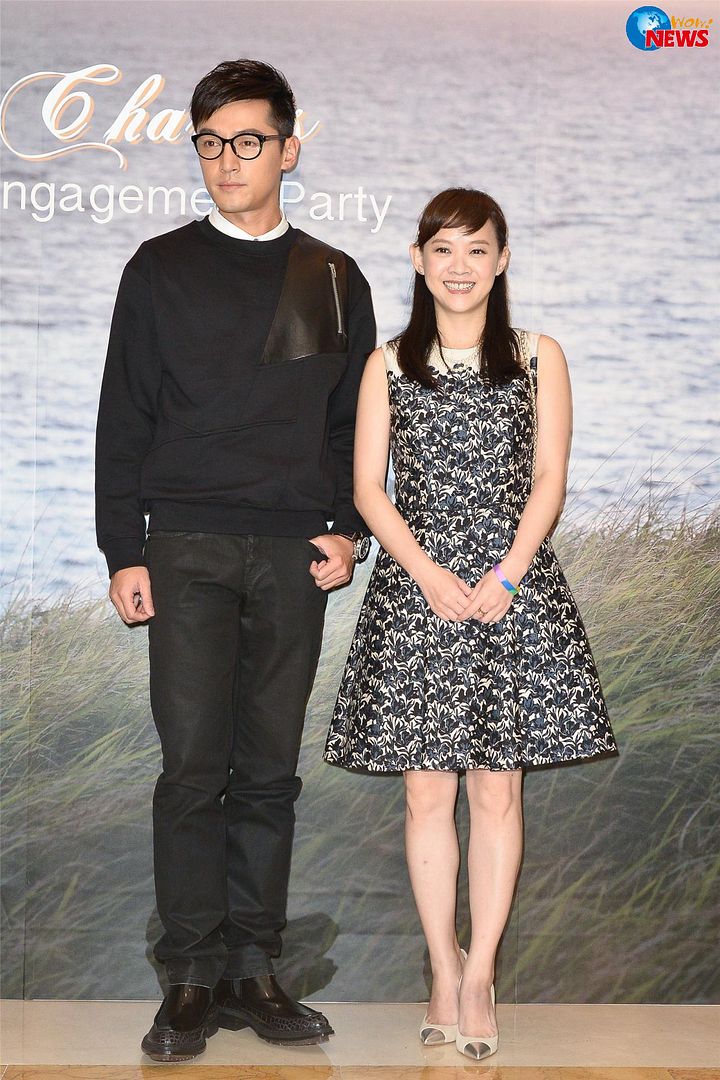 Hu Ge and Bowie Tsang.
Daniel Chan and his wife.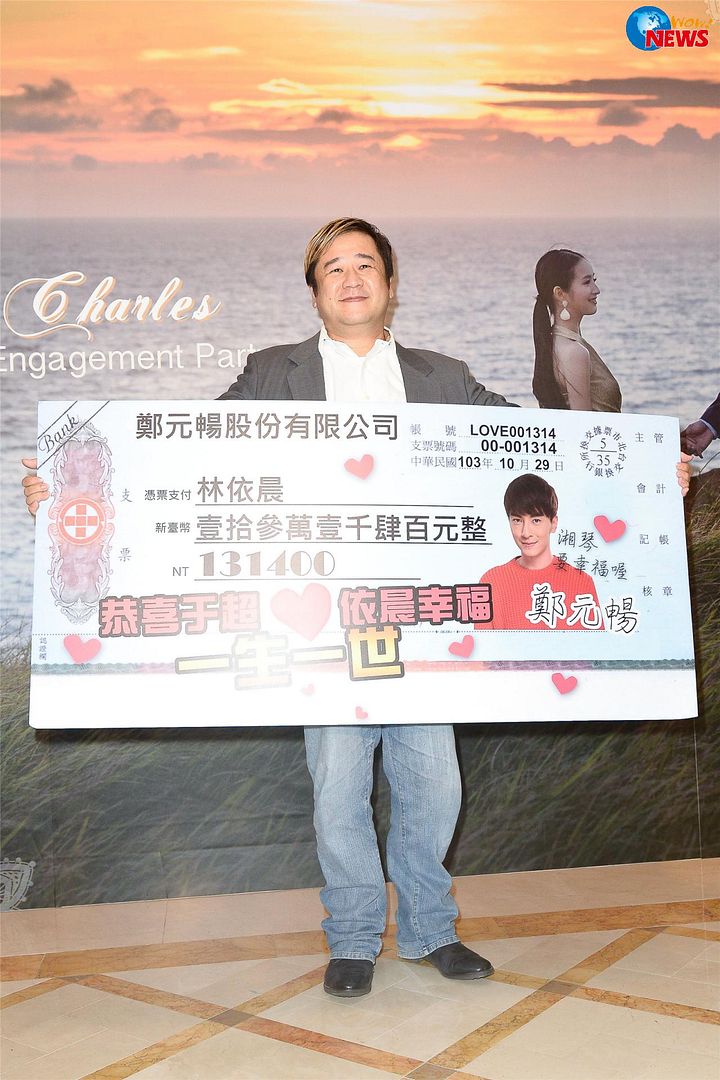 Director Winnie (Qu Wei Ning) arriving with Joe Cheng's red envelope check as Joe couldn't attend. The amount Joe gave was really meaningful. He gave NT131,400 (equaal to $4330) because in Chinese the numbers 1314 pronounced Yi San Yi Si sound like the phrase 一生一世 Yi Sheng Yi Shi which means one life, one lifetime together. Awwwww Joe!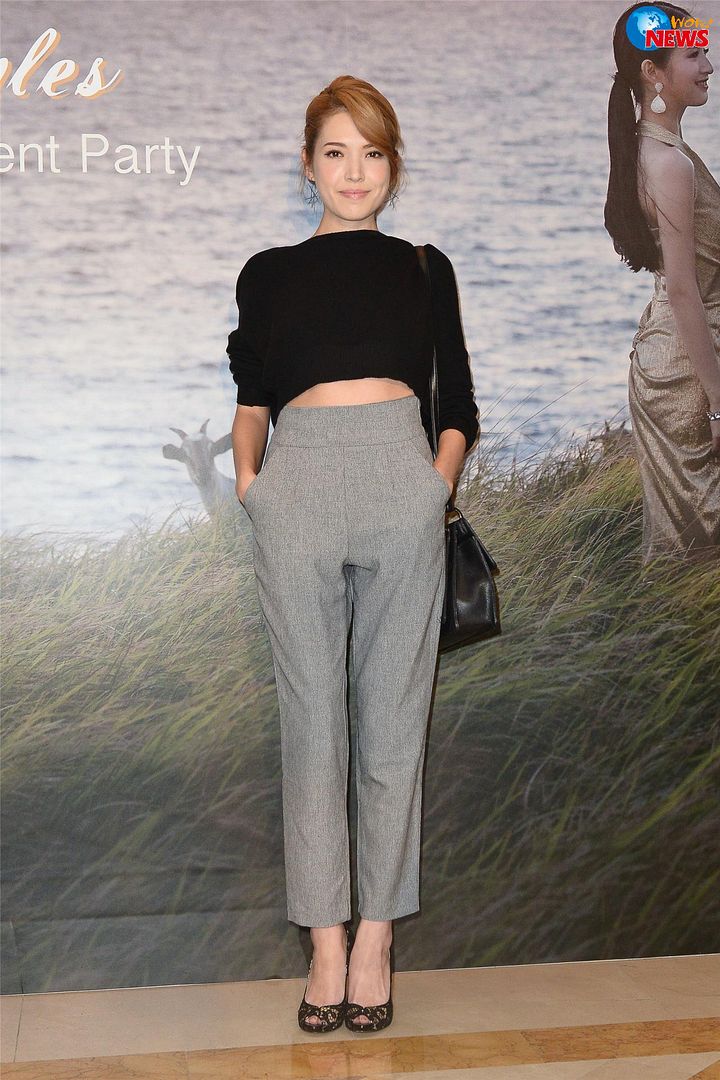 Tiffany Hsu.
Cheryl Yang.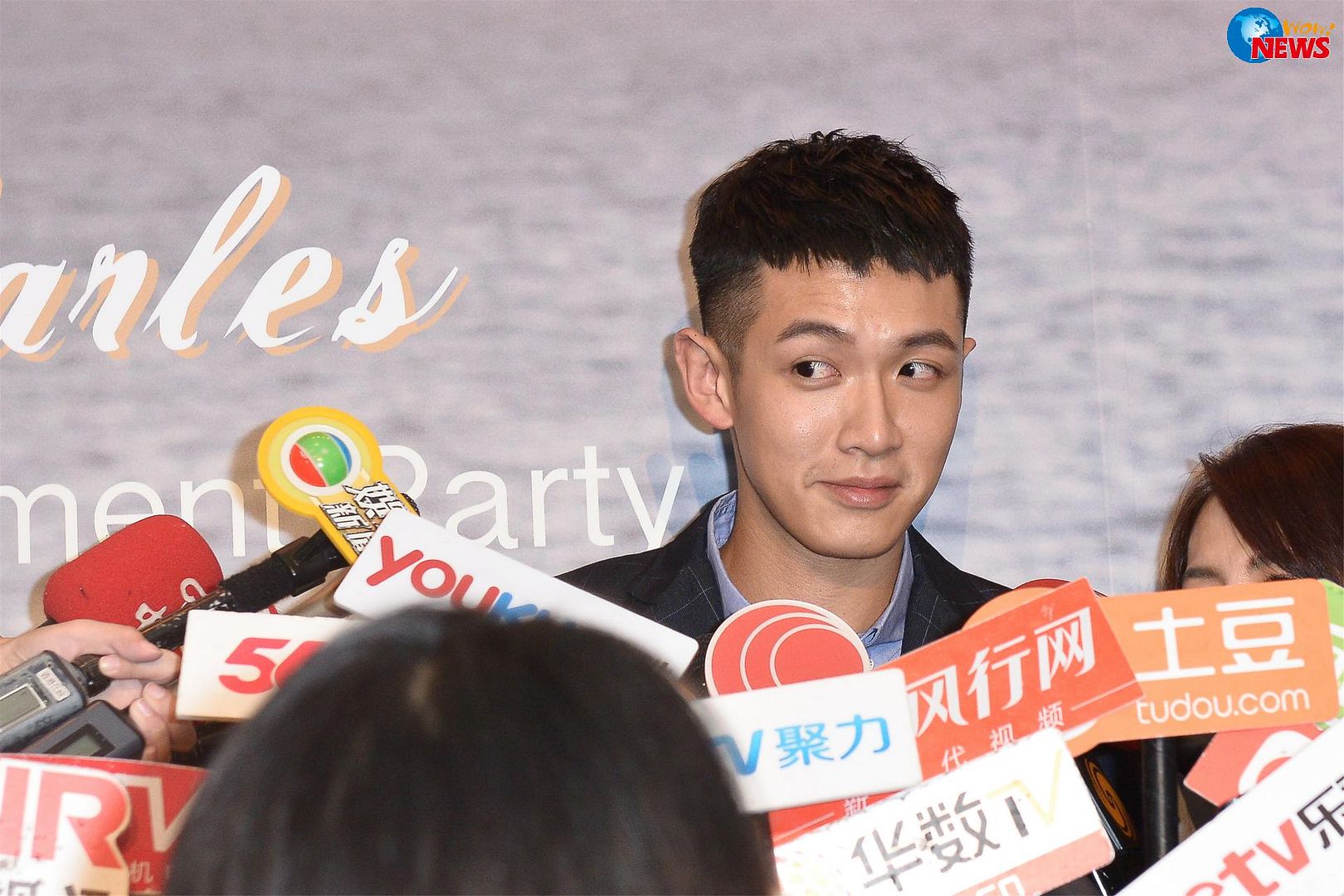 Kai Ko making his first public entertainment event appearance in two months along with famed producer Angie Tsai. Apparently some fans staked out at the Ambassador Hotel where the engagement banquet was being held burst into tears upon the surprise of seeing Kai show up, looking happy and healthy.
Rainie Yang. Seeing Rainie at Ariel's engagement makes me sad once again that Beatrice couldn't be here for this day.
Ariel continues to be an amazing person as news came out on the day of the engagement, released by the charity organization, that Ariel ordered all her wedding cakes and cookies (to give out to the guests as per Chinese custom) from a bakery run and staffed by young people with Down Syndrome. Ariel volunteers at the organization which runs various businesses that hire Down Syndrome workers and she quietly placed the order months ago and never said a peep about it. It was the charity that released the news today in congratulating Ariel on her engagement and revealing the extent of her charitable works.