Kim Bum may be wasting his time in the currently airing sageuk Goddess of Fire, but unlike leads Moon Geun Young and Lee Sang Yoon, he can swan off and get less screen time (win and win) because he needs to do promotions for the upcoming big-budgeted Hong Kong period fantasy movie Young Detective Dee: Rise of the Sea Dragon. The movie is more like the three Tang dynasty amigos investigates a crazy case, with the three amigos played by Mark Chao as Detective Dee, Feng Shao Feng as elder Detective Yuchi, and Lin Geng Xin as bumbling medicine man Shatuo. Along for the ride is Angelababy as a courtesan and Kim Bum as her young scholar lover. The C-media is already grumbling about Director Tsui Hark making it so that all four guys have the hots for Angelebaby's character – while Bummie is her boyfriend, Detective Dee gets a crush on her during the investigation, Detective Yuchi is entranced by her sultry aura, and bumbling Shatuo sees her and promptly develops an allergy to the opposite sex that one can chalk up to a clueless dude trying to deal with lust at first sight. I'm rather okay with it because it was clear from the behind-the-scenes footage and the cast commentary that there was way more bromance happening on the set rather than any possible romance with the leading lady. Though gossip has it that Angelababy has the hots for Kim Bum and is breaking up with her boyfriend Huang Xiaoming because of it, to which I say ahahahahahaha OMG I can't stop laughing. I've already posted the cool concept posters, the twelve official posters, and the official long trailer. The production has released a ton of new movie stills that are very pretty, plus the official long trailer has been subbed so I've linked to it below as well. It makes a lot more sense when you watch it subbed though the visuals are intriguing on its own. The official movie synopsis has been released and gives away a huge plot twist involving Kim Bum, and I've also come across a juicy spoiler picture that confirms said plot twist. This movie is projected to break box office records when it premieres this weekend, what with it getting released right before all of China goes on a 10 day vacation for its national holiday. The movie ought to also clean up in Hong Kong and Taiwan as well – Mark is the hometown wonder in Taiwan and right now Feng Shao Feng can do no wrong over there after his King of Lan Ling was the biggest drama smash in years.
And the big spoiler is – Kim Bum's character is the titular Dragon King of the movie title! The movie's English title is Young Detective Dee: Rise of the Sea Dragon, but the Chinese title is different. It's Detective Dee: Dragon King of the Legendary Capital. I actually thought Kim Bum might be playing a character that needs to be kept under wraps since he's not in the movie trailer and there are very few movie stills of him. But maybe the movie isn't trying to keep his character under wraps since a movie magazine write up already identified him as playing the Dragon King. Apparently he suffered the most in the cast filming in the water, since he wore a special suit that was buoyant so the production had to put rocks in it to weigh him down, which in turn caused him to have difficulty coming back up. Poor baby boy.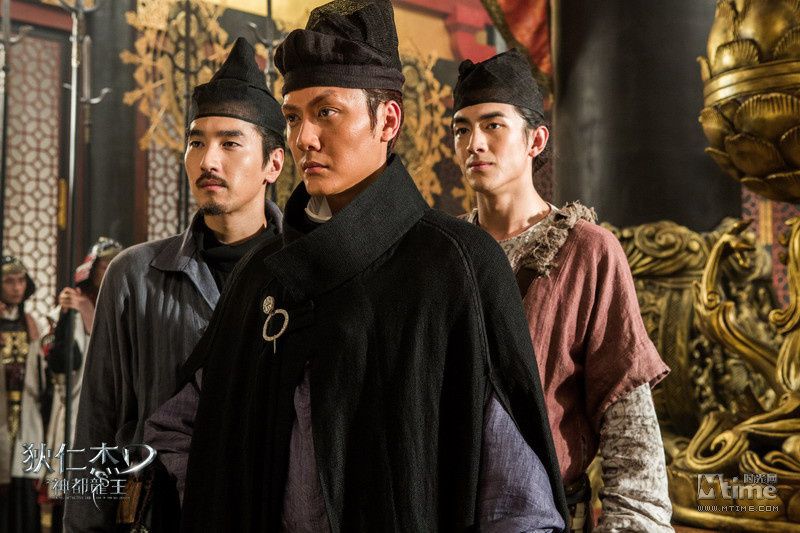 Official movie plot synopsis:
The young Dee Renjie (Mark Chao) arrives in the Imperial Capital to join the Supreme Court as a district magistrate, a high level government posting with the functions of detective, prosecutor, judge and executioner intent to become an officer of the law. Empress Wu (Carina Lau), who is at the start of her reign, has sent the fiery-haired Detective Yuchi (Feng Shao Feng) to investigate a sea monster that stalks the city at night. By chance, both Dee and Yuchi fight off the creature when it attacks a ceremonial procession carrying the beautiful courtesan Yin (Angelababy) to be sacrificed at a temple to appease the Gods. Suspicious of the stranger, Yuchi has Dee imprisoned. Dee escapes with the help of visiting doctor Shatuo (Lin Geng Xin) and together they discover that the upper reaches of society, including the Emperor himself, are addicted to a poisonous tea produced by Yuan's (Kim Bum) famous teahouse. Yuan, who was romantically attached to Yin, has been missing for months. Dee shadows the courtesan, who is under Yuchi's protection, until the sea monster reappears. Just as the two men are about to kill it, Yin reveals that the monster is her lover, Yuan. Yuan has been poisoned by a foreign Prince whose kingdom was overthrown by the Emperor. As the Prince's army readies itself on a nearby island to attack the capital, a real sea dragon rises from the deep.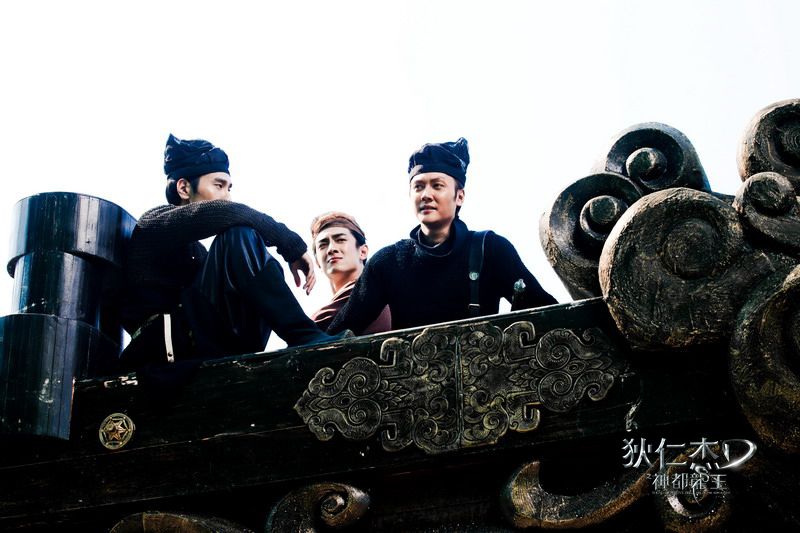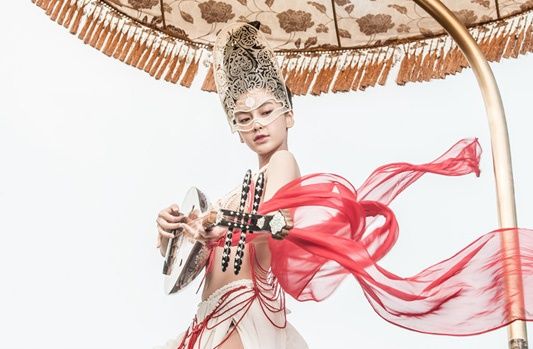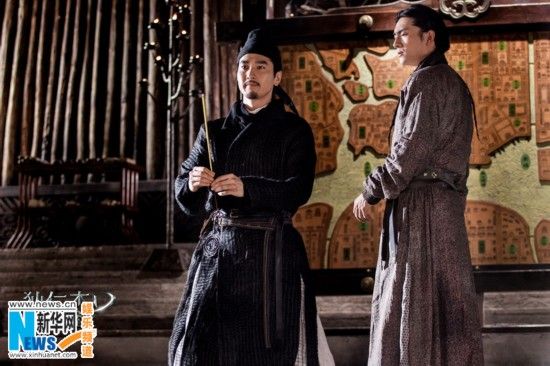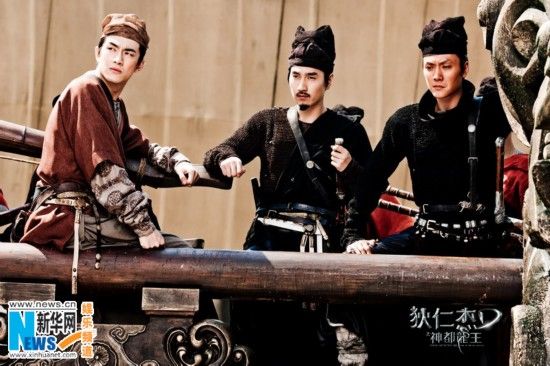 Official Trailer (English-subbed):
The movie looks fun and all, but after seeing the below official video of the filming, I actually want more to watch an entire movie about them filming this movie. This cast is adorable and looks like they had so much fun! You can also witness the growing bromance between Mark and Lin Geng Xin.
Fun official behind-the-scenes of the movie filming: